Kasuri Methi in English translates to dried fenugreek leaves. Widely used in Indian cooking, this amazing herb lends itself to sauces, curries, soups and vegetable dishes.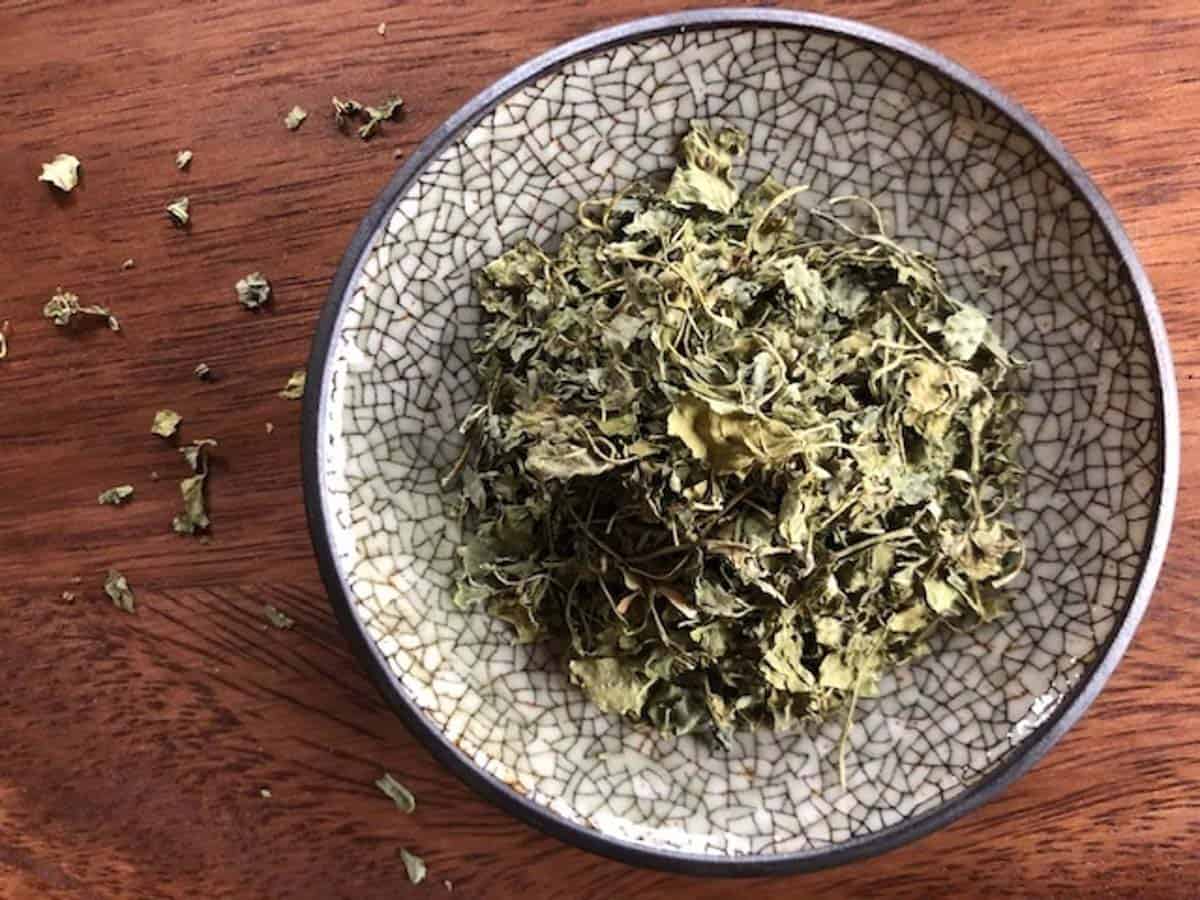 There are typically two parts of the fenugreek plant that are used: the seeds and the leaves.
Fenugreek leaves are commonly used in Indian, Pakistani and Persian cooking. They are slightly bitter (which tends to decrease with cooking), but have a very earthy flavor, reminiscent of celery and fennel, similar to the seeds. The seeds are definitely stronger, but the leaves still pack a good amount of flavor. One of the most awesome things about using the leaves, is that they are AIP compliant! So, you can get the fenugreek flavor without having to use the seed.
While fresh leaves are best, most of us here in the US can only find them dried or powdered. Personally, I like to buy them dried and then crush them myself in a mortar and pestle (or crushing them in your hands works well, too).
Fenugreek seeds vs leaves
The seeds are a staple in African and Eastern and European cooking. They have a long history as a digestive aid, and appetite suppressant, are used to promote lactation, and they are said to have antibacterial and antifungal properties when used topically. They're also a very popular ingredient in spice blends.
How to use
Sprinkle the leaves on dishes just before serving, flavor sauces (like curries) and soups, or add them to this homemade Tikka Masala Powder that I use on my Indian Spiced Salmon recipe. Try adding them to your next bread or roll recipe (phenomenal, but use just a little) and experiment adding some to fatty sauces or condiments (so good with tomato-based or creamy sauces).
Kasuri Methi, or dried Fenugreek leaves are typically available online.
They pair really well with curry leaves, which you can read more about in my Ingredient spotlight - The Curry Leaf. Use them in my recipe for Herb Roasted Carrots with Fenugreek.