Last updated: August 28, 2022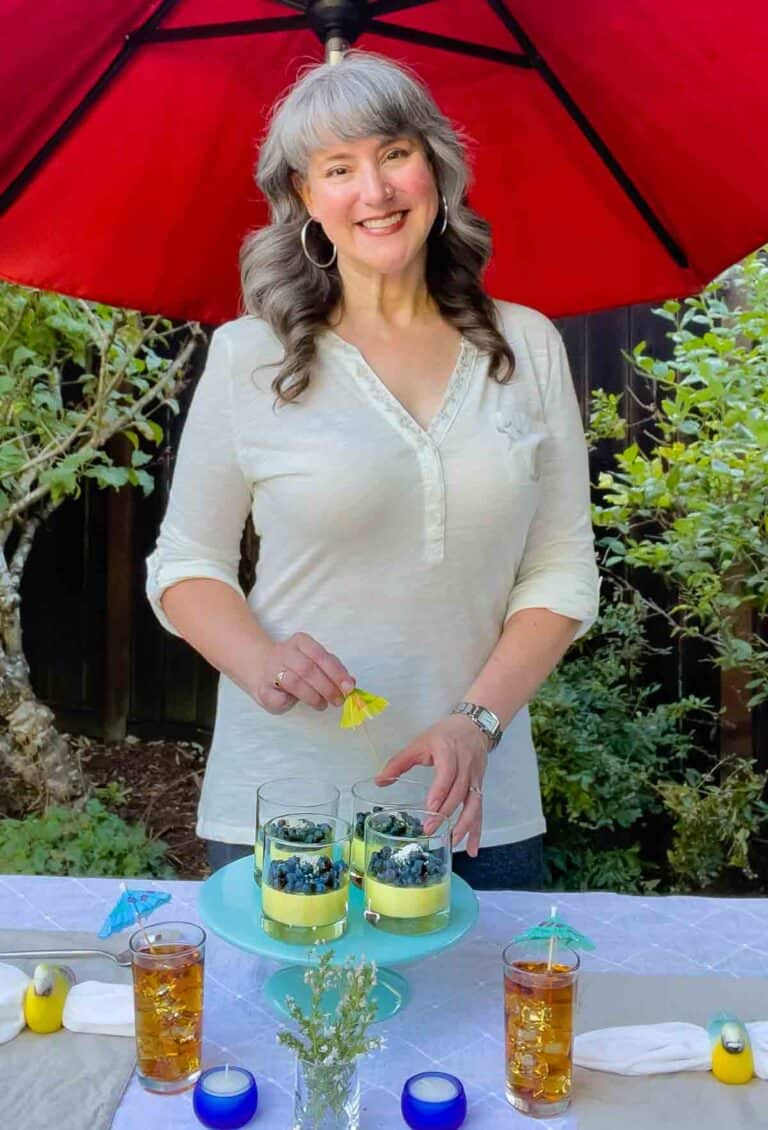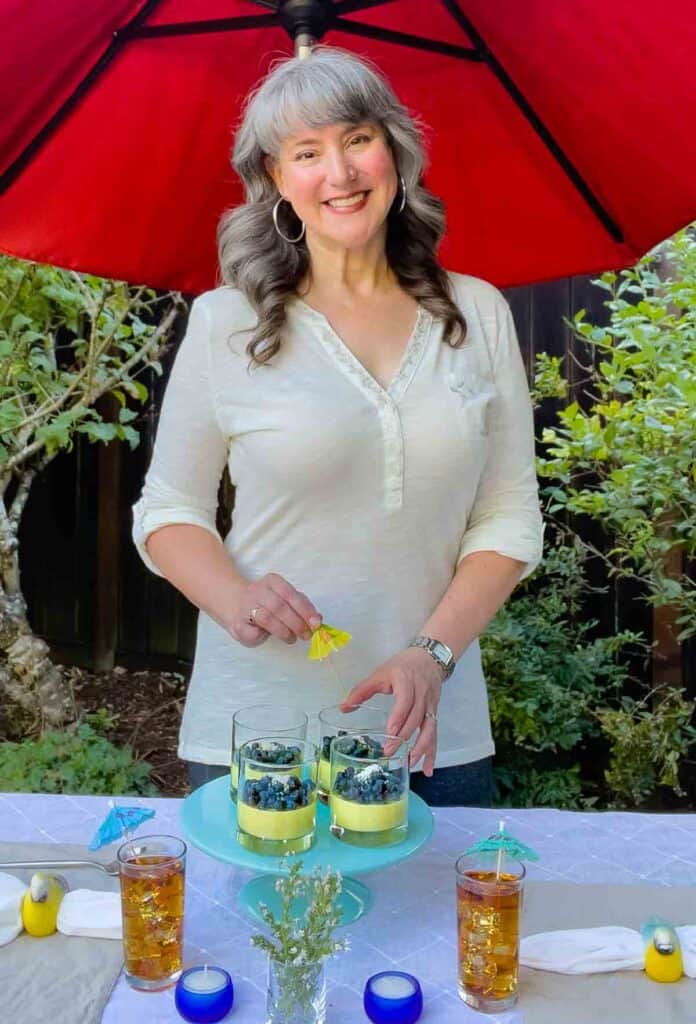 Hey there, Rad Foodies, welcome! I'm Tracey, and here you'll find a healthy eating blog for everyone, focusing on every day low carb keto recipes and low-FODMAP recipes – many with a global twist. You'll also find detailed articles to help you along your healthy lifestyle journey in my Keto Diet Resourses.
Eating should be easy, fun and taste buds deserve to be happy – even if you are limited in some of the foods you can eat. My recipes are low-carb, gluten-free, sugar-free, and most of all, delicious!
Following a low-carb, paleo AIP or low-FODMAP diet doesn't have to be difficult, restrictive or boring. Rad Foodie is dedicated to providing simple, easy to make, nutritious and tasty recipes that everyone – and especially people on special diets – can eat with joy!
A little about me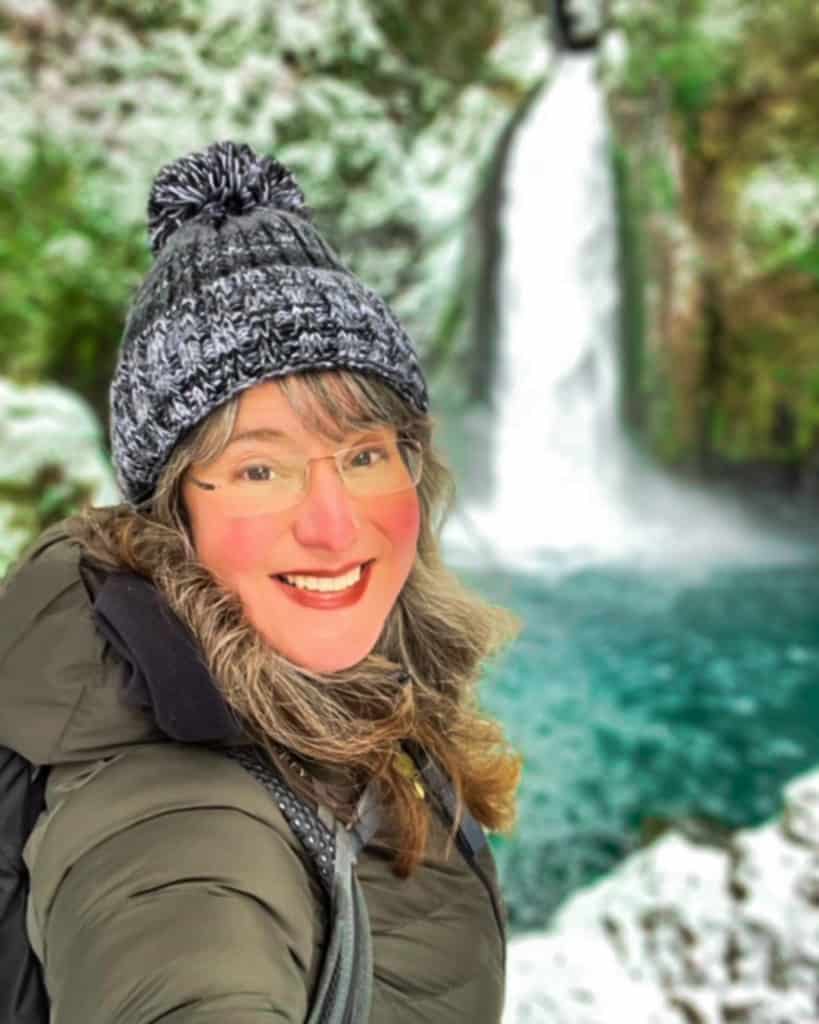 I am a licensed acupuncturist and herbalist with a Master's degree in Oriental Medicine from the Oregon College of Oriental Medicine. My undergraduate degree is in General Science, where I developed a strong foundation in science and nutrition. I have been practicing natural medicine and acupuncture for 20 years. I've also been adhering to special diets for over 10 years, due to my own health history and have been following a targeted ketogenic lifestyle since 2018.
I spent over a decade in the natural pet food industry, as a manufacturer, making a very popular healthy raw food for cats. It was a way I could use my nutritional education and experience to help heal our feline familiars and to feed cats like the carnivores they are.
I love practicing medicine in whatever form it takes – through physical medicine, cooking, nutrition or educating. There's nothing like helping others in their healing journey (even our pets!).
I'm a true Pacific Northwesterner. I was born in Portland, but spent most of my childhood as an Army brat, living in the northeast and southern US, with a little bit of time in Germany. I've been back in Portland since high school and I can't imagine living anywhere other than the beautiful Pacific Northwest. We have everything here: mountains, ocean, lakes, rivers, and forests, which includes one of the largest urban forests in the country, Forest Park. I am, in fact, a bonafide tree-hugger and dirt worshipper.
I've been in love with cooking since I was a little kid. My earliest cooking memory was when I was two-years-old, helping my mom knead bread at the kitchen counter. Over the years, I've developed the ability to put combinations of ingredients together in exciting ways and have always loved globally inspired herbs, spices and ingredients. Cooking and nutrition has been a passion as long as I can remember.
Now, in addition to creating this blog and sharing mouthwatering recipes geared toward those on special diets, I'm currently working toward a certificate through Monash University to specialize in dietary management of IBS through the low-FODMAP diet. I'm also considering a keto coaching certificate, which I'm really excited about.
How this blog came about
I live a low-FODMAP and low-carb keto lifestyle and have experienced tremendous health benefits by following both. While I don't follow the paleo autoimmune protocol (AIP), this diet can drastically improve and even reverse autoimmune disease. Following a whole-foods based diet that is low in carbs and indigestible sugars has decreased my inflammation, improved my energy and enabled me to lose those unwanted pounds.
I've had autoimmune diseases most of my life – three, in fact. Apparently, I'm the queen of inflammation (I call it being an 'inflammation station'). It started with terrible childhood eczema, then I developed ankylosing spondylitis and ulcerative colitis, which runs strongly in my family.
As a result of three abdominal surgeries, I have a touchy digestion. My gastroenterologist mentioned a low-FODMAP diet to help with some of my symptoms, which was brilliant. Avoiding most FODMAPs has changed my life. I've incorporated some back into my diet, but watching what I eat is now a permanent situation. I never feel deprived and love what I DO get to eat.
Along came keto
In 2018, I decided to try a ketogenic diet. I was 30 pounds overweight and in a profound amount of pain from ankylosing spondylitis. Even though I ate fairly well, something wasn't working.
After going through volumes of research, I ventured into the ketogenic lifestyle to see how it would impact my inflammation and stiffness. What I experienced seemed almost miraculous. As autoimmune diseases are all about daily management, I still have bad days. But I feel better than I have in years and am able to be active, doing the things I love.
Combining my love of creating simple and delicious food with my own special diet needs, I've accumulated hundreds of recipes. Now, I've decided it is time to share – and here we are.
A little more about me
I live in Portland, Oregon, which might just be the foodie capital of the West. It rains so much here that we all are either eating, drinking or doing something unusual like indoor ax throwing (which tends to make you feel very fierce).
I share my days with my wife of 20+ years (who works on the technical side of this blog and is the best 'sous' chef and hand model) and our three adorable kitties in our little 1923 bungalow (incessant home projects anyone?) with a kitchen that barely fits two people (sigh). We love organic gardening and growing our own veggies that we often share with the neighborhood. I'm surprised the neighbors still accept our cucumbers and zucchini.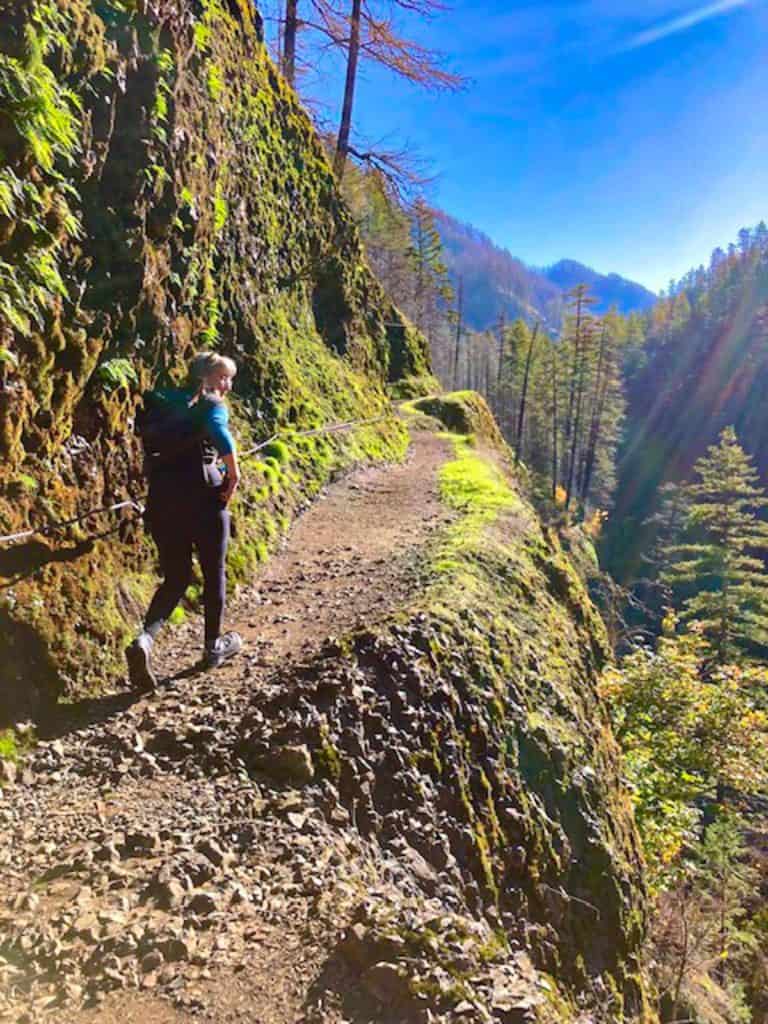 Fitness has played an enormous role in maintaining my health. With ankylosing spondylitis, movement is a mandatory part of life. If I'm not exercising, I'm in a world of hurt. When I'm not working on the blog, making a mess trying out new recipes in the kitchen, or treating patients, you can usually find me in the great outdoors hiking, cycling or kayaking.  Or, practicing tai qi, Shaolin kung fu and belly dancing – my other loves.
About my recipes – what you'll find on my blog
Changing diets can be hard, but I'm here to help make it much easier. Be sure to start at the Rad Foodie Recipe Index, which can make it easier to find a particular dish.
The keto diet is very popular and many people are looking to eat low-carb to shed excess pounds. Keto is a low-carb diet, but eating low-carb isn't necessarily keto. Sound confusing? It may at first, so be sure to check out my Keto Diet Resources page where I'm adding educational material such as my Guide to a Ketogenic Diet where I talk about low carb vs keto. And, the Importance of Electrolytes on Keto that explains why it is important to maintain these minerals when following a ketogenic diet.
I like to make recipes or include variations for those on special diets. That's why I offer options for folks that are also following a paleo diet or a vegetarian diet. All of my recipes are gluten-free, sugar-free and contain natural, whole-food ingredients.
I love to create gourmet recipes that are full of flavor, with a global twist. Using exotic ingredients and culinary salts (like kala namak black salt) enhances any dish and creates exciting, complex flavors. Using spices and non-mainstream ingredients (like preserved lemon paste) is so easy and most can be incorporated into everyday meals. Make sure you read more about some of these on my Ingredient Spotlights page.
FAQ
Do you count macros or test your ketones?
Sometimes.  I have a ketone meter that works really well when I feel like I need to check.  I used to track my macros when I first started keto, but after a while, I had my diet pretty dialed in. It's a good idea to test and track macros when first starting a keto diet to make sure you're achieving ketosis.
Do you do intermittent fasting?
Nope.  My body hates fasting.  Some people feel good doing it, but not this girl.  For some reason, after being really sick in my 20s and having a bunch of surgeries, I need to eat 3 meals a day.  I really like to eat, so I'm okay with that. You can read more about intermittent fasting in my Guide to a Ketogenic Diet.
Are there foods you eat every day?
Coffee!  I consume mostly decaf because caffeine whacks me out. I'm kind of addicted to my morning cup (or two). I love wine and enjoy a glass with dinner most days.  Fruits and veggies – I feel kind of guilty if I don't have one or the other (or both) with every meal.  And, electrolytes.  For a few reasons, this body is prone toward imbalances, so I consume extra every day.  Be sure to check out my post on why electrolytes are important on a keto diet.
Do you ever eat high carb foods?
Yep – sure do.  Occaisionally, I do like to indulge in tasty carb-filled foods (crispy potatoes, please!).  Because I'm fat-adapted, after a high-carb meal, my body easily pops right back into ketosis.  I also eat carb-rich foods when I engage in intense or prolonged exercise, such as hiking or cycling long distances.  I make sure these foods are 'mostly' nutrient dense (dried apricots!).  However, I HAVE been known to munch on some peanut butter pretzels on occasion…
What are your favorite keto hiking foods?
Taking along a backpack with keto charcuterie is totally my jam.  I include salami (or other tasty sausage or jerky), cheese, olives, nuts, berries, chocolate peanut butter cookies, and Munk Pack bars – these are 100% the best bars on the planet.
How many carbs do you eat in a day?
I aim for about 40 net carbs per day.  As long as I'm under 50, I maintain nutritional ketosis and feel best with a 'higher' net carb intake.  Many people on keto like to consume 25 net carbs or less. But, keto isn't a 'one-size-fits-all' diet. You just have to find what works best for your body.
I'm coming to Portland, where should I go on a hike?
I've been known to provide lists of some of the best hikes in and around Portland. Contact me and I'd be happy to send you a collection of some of the best, most scenic trails in the area, depending on your level of fitness. And, check out my hiking page on Instagram at @rad_pnw_outdoors
I hope you enjoy my keto, low-FODMAP and AIP friendly recipes! If you make a recipe, please leave a comment or a star rating and let me know how you like it. Also, I'd love (like, LOVE) to see what you're cooking on Instagram. Tag @rad_foodie so I can see all of your creations. If you're on social, follow me on twitter, facebook and pinterest!
Don't be shy – say hello and Contact Me if you have questions or would like to work with me!