This golden, homemade bone broth is nourishing and super easy to make. It's rich in nutrients and collagen and is so versatile. It's perfect for use in soups or for drinking on its own. And, if you're looking for a Whole30 or AIP bone broth, this recipe is for you!
When it's the chilly season, I certainly look forward to hot mugs of tasty drinks and hearty soups and stews. There's something about a bubbling pot that brings about feelings of comfort and a joy for just hanging around the house.
One of things that I can't live without is homemade bone broth. There's seriously no comparison between homemade broth and what you pick up in the soup aisle at the grocery store in convenient Tetra Paks.
This recipe doesn't contain onion or garlic, making a perfect low-FODMAP bone broth. It's a total myth that broth isn't as flavorful without them – in fact, I don't miss them one bit. And, what you make in your own kitchen is so much healthier in addition to tasting phenomenal. So phenomenal that I enjoy just drinking a hot cup of it. And, you can switch up your cup every time you drink. To dress up your low-FODMAP chicken broth, try adding some garam masala, hot sauce, smoked paprika or turmeric.
If you're looking for the perfect keto bone broth, add as much garlic and onion as your heart desires. This recipe only calls for two carrots, which add flavor and, essentially, zero carbs.
To make an AIP bone broth, add as many AIP friendly vegetables and herbs as you please. Just eliminate the peppercorns and simmer away.
Geekiness about bone broth
Do you remember the 'old wives' tale' about how good broth is to drink when you're sick? They actually aren't referring to what is sold on store shelves, but good ol' home-made broth that is rich in gelatin from the boiling (hydrolysis) of bones and skin. This provides an almost complete, easily digestible protein source that is high in minerals from the boiling of the bones. I say 'easily digestible' because when the gelatin is dissolved and those little amino acid bonds are broken, they are then called 'free-form' amino acids, which take no digestion at all – they are easily assimilated by the body. So, if you're sick, have an upset tummy, etc., what an easy way to get some good nutrition that's sustaining.
I mentioned that gelatin is an 'almost complete' protein because it provides only 18 amino acids instead of the 20 that would make it complete – no tryptophan or cystine – darn. But, it is a good source of many essential (meaning you have to get it from food) and non-essential (meaning your body synthesizes these on its own) amino acids.
Bone broth is also a rich source of electrolytes, which every body needs, even more so when following a ketogenic diet. So, why is all of this important? Because it sets you up to understand the really good stuff: why it's so beneficial to our bodies! You can read more about the keto lifestyle in my keto diet resources. Now let's jump into the nitty-gritty goodies:
Glycine and proline – two amazing aminos
Gelatin that forms from making broth is a nice source of the amino acid, glycine, which makes up about 27% of gelatin's composition. It's a tiny little amino, but our joints, skin, cartilage and intestines absolutely rely on it. This is such a great addition if you eat a high protein diet or don't produce enough hydrochloric acid in your stomach, because glycine stimulates HCl (hydrochloric acid) production.
Proline, another amino acid, makes up about 25% of gelatin. It is essential for healthy skin and tissue repair. Together, proline and glycine play a huge role in maintaining muscle and joint integrity. They aid in development of new tissue (which is essential in every body) and repair of damaged tissues, whether from injury or simple 'wear and tear', as we age.
Epithelial tissue is a type of tissue that covers the entire surface of our body (skin) and forms the lining of cavities, like the heart, lungs and blood vessels, as well as the lining of the kidney tubules and ducts of glands. This tissue forms the lining of the stomach and intestines, where is assists in absorbing nutrients from our food. It also helps to create the protective mucosal layer in the intestine, which keeps the surface smooth. The epithelial layer can be damaged by inflammation, IBD and IBS, which we hear about so very often. Gelatin not only helps to maintain the integrity of the digestive system, and all epithelial tissue, but heal it, as well (think beautiful skin!).
Homemade bone broth does not contain MSG
I've been asked this before: "Doesn't the gelatin in bone broth have MSG in it"? No, not the homemade variety. It contains a natural amino acid, called glutamic acid (glutamate), which is NOT monosodium glutamate (MSG). Some commercial brands contain added MSG, though, so if you're sensitive to it (like me!), make sure you read the labels.
Essentially every food contains glutamate. As an amino acid, it is found in high quantities in meats. MSG is the sodium salt of glutamate, which essentially means that glutamate is isolated and forced to join a sodium salt. Even though this can occur during a natural fermentation process, this has nothing to do with how naturally occurring gelatin in bone broth is produced. Glutamic acid that is found as part of a protein chain (like in food and gelatin) is not MSG. The sodium-rich anion form of glutamate (MSG) seems to be metabolized very differently than glutamate in its natural form. However, some folks can be very hypersensitive to glutamate, in any form, but usually those sensitivities arise when taking an amino acid supplement, when the concentration is higher than what one would normally consume in a food product, a bowl of soup, or a cup of broth.
The Chinese medical perspective
As my degree is in Oriental Medicine, which includes extensive herbal studies, I need to give just a little information on how gelatin, known as E Jiao, has been used medicinally for thousands of years.
Gelatin has a long history of being used as a remedy in China. It was listed as a 'top grade' herb in China's first Materia Medica, about 2,500 years ago. Currently, E Jiao is made from donkey hide, but was originally produced from cowhide, like much of the gelatin is produced today.
E Jiao is used as a blood tonic in Traditional Chinese Medicine (TCM). It is known for it's effectiveness in nourishing blood in cases of anemia, nourishing the yin to treat insomnia, irritability, dry cough and dry skin, dizziness and heart palpitations. It is a common 'herb' found in formulas to treat gynecological disorders and has often been used to prevent miscarriage. Many people also consume it for its anti-aging effects.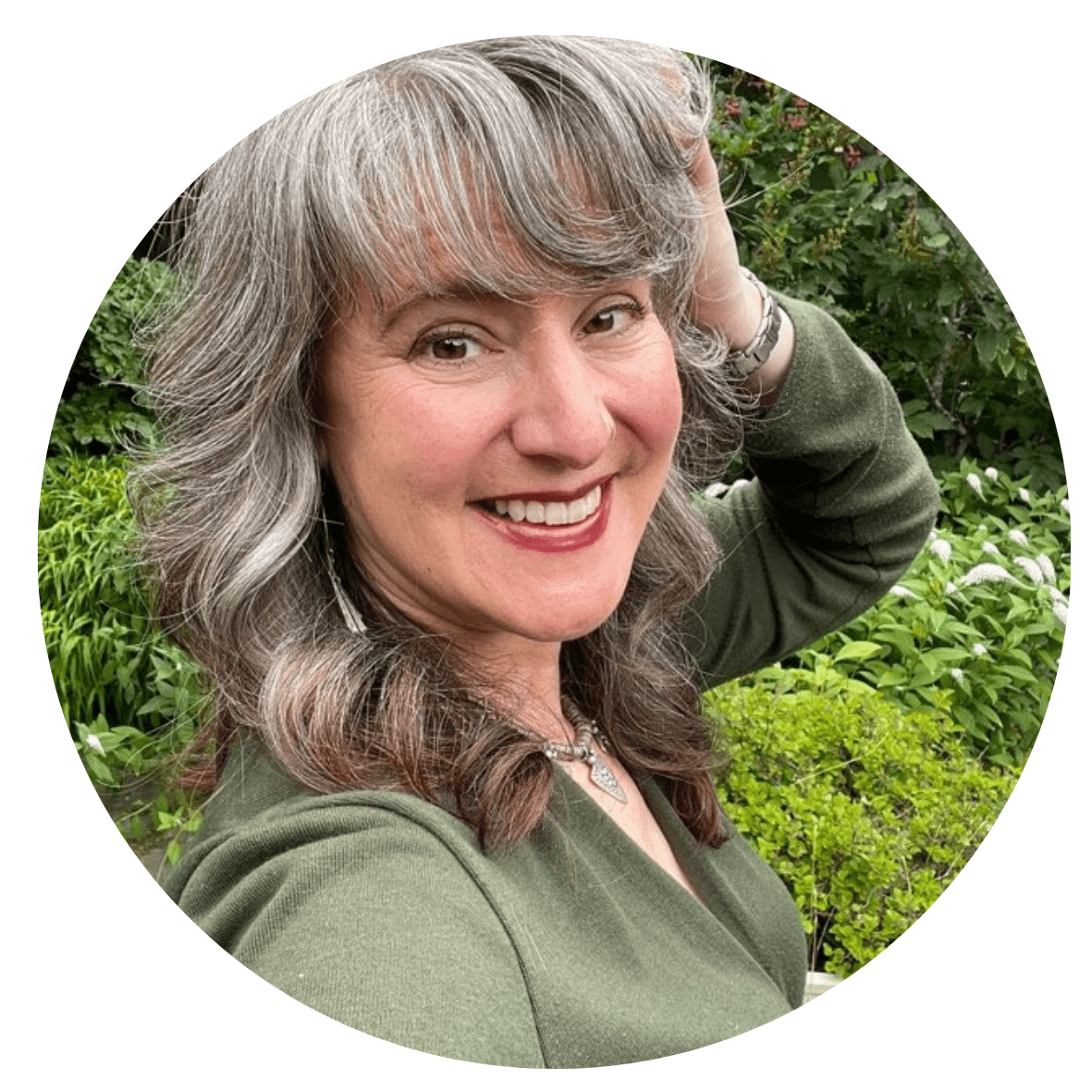 Tracey Hatch-Rizzi, LAc, MAcOM is a licensed acupuncturist and herbalist with a strong background in science and nutrition. She has followed a ketogenic diet since 2018 and has over 10 years' experience with special diets, including the low-FODMAP diet. Tracey is dedicated to providing delicious, healthy recipes, and educational resources to help others find optimal health through informed diet and lifestyle choices. Learn more…
---
How to make
Bone broth can be made from pretty much any bones – chicken, pork, beef, fish – whatever suits your fancy. I only use bones from the same species in each batch.
Some people just take raw bones and boil the heck out of them, but I really suggest roasting them first. It creates an added richness and golden hue to the broth that you just can't get any other way. My favorite thing is to use the leftover chicken carcass from baking a chicken. I strip all of the meat off and keep the bones, skin and cartilage in the freezer until I'm ready to simmer it up. Often, I will wait until I have a few of them and make a big pot. I also keep a plastic bag in the freezer to toss leftover bones into. Every time I cook up bone-in thighs, I save all of the roasted skin and bones and add them to the bag. It doesn't take long to have enough to make a batch of broth. You can even toss trimmed tops of celery and ends of carrots etc into the bag to save for your next batch.
If you really want broth with a lot of collagen, use a cut or part of the animal that has the skin and some cartilage, like chicken feet. They make the best broth. It looks terribly creepy when they're boiling, but WOW is it good.
I've often put a vat in my crock pot to simmer for hours on end. I don't have to have a burner on and I can just toss everything in and off I go. I'm really fond of this method because the slow cooker keeps the pot at a gentle simmer, the way it should be cooked. You really don't want broth to boil, anyway. Set your slow cooker to the low setting, where it will just sit at a very low simmer for 24 to 36 hours. It's a long process, but so worth it. And, your house smells so good for the entire day. This can be kind of hard for me because it smells SO good that I find that it just makes me hungry the entire time it's cooking… the suffering! It's a small price to pay to have the best broth ever.
I suggest using filtered water rather than water direct from the tap. I'm a big advocate of drinking the purest water possible and I want nothing less for my broth. Pure is better and I don't want any chemicals to mess with the flavour.
Don't skimp on fresh herbs! I like big sprigs of rosemary, savory, thyme, parsley and oregano, along with whole peppercorns and few bay leaves. I toss in a couple of stems of celery (just a couple to stay low FODMAP) and a few big carrots, add a bit of salt (not much because I want it very basic to use in any soup of my pleasing) and boom – that's it. It looks beautiful and will smell even better.
How to store
Straining everything out is probably the hardest part. When it's finished, about 24 hours later, it takes a while to cool down – a couple of hours, usually. I make sure I have a large bowl and a colander handy. I strain out the big stuff with the colander. Then I take a wire strainer and strain everything a second time to get out the little bits of herbs, to create a clear liquid. Some people use cheesecloth to get it extra pristine looking, but I'm not that picky.
I will either cool for a couple hours, then pour directly into mason jars and finish the cooling in the fridge or just keep it in the big bowl and put it in the fridge, depending on how much space I have. When the broth cools, the fat will rise to the top and harden, where it's easy to spoon it off. Of course, there's a lot of flavor in that fat, so it's up to you to decide if you want to do that or not. I advise that if there's a lot of fat, definitely spoon it off because you don't really want it to be greasy.
In addition to freezing in mason jars, I love to pour it in ice cube trays to freeze individual small portions. I've found many times that I would love to have just a little bit to add to sautéed vegetables on a moment's notice and this is a super way to have your broth available pretty much any time, without having to defrost a whole pint or quart, which can take too much time. I keep the cubes in a big freezer bag so I can just take out a couple whenever I want and use immediately.
When filling the mason jars, I like to leave about an inch of space at the top. As the liquid freezes, it expands. If your jar is too full, it will break. I've made the mistake of filling my jars too full and have had a terrible mess to clean up when my jar shattered in the freezer. Also, defrost carefully. If you put a frozen glass jar in hot water it will shatter. I recommend placing in cool water for about 10 minutes, then replace that with warmer water to help it defrost without breaking the jar.
Update for the instant pot
If you need some bone broth fast, try making it in your Instant Pot!
My friend bought me an instant pot as a gift, and I use it primarily for broth, when I'm looking to make a smaller amount than in my big crock pot. The ingredients are prepared the same way as for the slow cooker method. Personally, the Instant Pot is now my preferred way to make broth. Use this silicone steamer basket for Instant Pot bone broth so you can lift the bones and veggies right out of the pot when it is finished.
Recipes to use bone broth in
This post contains affiliate links. As an Instacart and Amazon Associate, I earn from qualifying purchases.
Homemade Bone Broth (Keto and Low-FODMAP)
Nutritious and sustaining homemade bone broth is an essential for use in soups, stews and to just drink on its own.  There's nothing that compares to homemade - and it's so easy!  You'll never want to purchase commercial broth again!
Ingredients
2

pounds

bones

(see Notes)

2

carrots

(chopped)

2

celery stalks

(chopped (optional for low FODMAP))

Water - enough to cover

(see instructions, below.)
Optional herbs and spices
Instructions
For Crock Pot Slow Cooker
Add the veggies and herbs.

Add water to about 1.5 inches below the lower rim.  There will be some expansion while it cooks.  If filled too much, it may overflow.

Set the slow cooker to high just until the contents begin to simmer, then turn to low.  Let simmer for 24-36 hours.

When cooled, strain through a colander (if you don't mind some sediment, which is fine) or cheescloth (which will provide a clearer liquid).
For Instant Pot
Place a silicone steamer basket in your Instant Pot, then add the bones, veggies and herbs. If you don't have a silicone steamer, place ingredients directly in the pot. you will strain through a colander when done.

Fill with water to the max fill line.

Secure the lid, and press the Soup/broth button, and adjust time to 50 minutes.  Use the natural release method when finished.

If using the steamer basket, remove from the pot and dispose of the bones and vegetables after it cools a bit.  If not using a basket, strain the broth through a colander and discard the bones and vegetables.

For a clearer broth, strain again through cheese cloth.

Let the broth cool until luke warm.
Packaging and Storage
Place the broth in the refrigerator until cool.  A layer of fat will form on the top and can be skimmed off before storing.

For a fattier option, put the broth directly into containers to store without refrigerating first to skim the fat.  Then refrigerate in the storage containers.

Fill containers of your choice and freeze.  I like to use mason jars, but also freeze some in ice cube trays for times when I need just a little broth.  After the trays freeze, store cubes in a zip lock bag in the freezer.
Notes
About bones
Broth can be made from any type of bones: chicken, beef, lamb, and even fish.  I like to include cooked skin (from poultry) and bones that have joints, as the cartilage is collagen-rich.  Chicken feet and necks are perfect for this.  Also, lamb necks and knuckle joints yield a very gelatinous broth.  For fish, I only use the spines, as the fins and tails will make the broth bitter.  Fish heads and shrimp heads and shells can also be used.
About optional herbs
If using fresh:
I like to use a small sprig of fresh rosemary (otherwise it may be overpowering).  Also, small sprigs of fresh thyme, savory, two bay leaves and oregano are just great.
If using dried:
If using dried rosemary, dried thyme, savory, bay leaves and oregano, use about a teaspoon of each so as not to overpower the broth.
When I use herbs, most of the time I just add carrots and water to the bones and that's all.  I like my broth very basic so it can be used for anything, include making a quick pho base.
Try adding curry leaves for a wonderful flavor variation.
Storage tips
I like to freeze small portions in ice cube trays.  The ice cubes make for easy addition to dishes where you need just a little bit and you don't have to thaw a whole jar.  Otherwise, I freeze in pint and quart mason jars for use in soups.  When refrigerated, it will last up to five days.
Nutrition facts
Nutrient content will vary between the type and quantity of bones and other vegetables you use.  The nutrient content provided is approximate, using chicken bones, celery, carrots and no added salt.
For a quick bone broth drink recipe
Try adding a pinch of turmeric, ginger or garam masala.  Warm on the stove and have a magnificent, warming sipper!
Nutrition
Serving:
1
cup
Calories:
51
kcal
Carbohydrates:
0
g
Protein:
6
g
Fat:
3
g
Sodium:
120
mg
Fiber:
0
g
Sugar:
0
g
Net Carbs*:
0
g
*Net carbs = carbohydrates - fiber
Nutritional information is an estimate, calculated using online tools and does not include optional ingredients unless otherwise indicated.
Did you make this recipe?
Leave a review below, then snap a picture and tag @Rad_Foodie on Instagram so I can see it!